iGulu
水晶般清晰的精度:iGulu F1 玻璃发酵罐提供您所需的清晰度,以精确监控酿造进度。见证发酵的魔力,从酵母的剧烈冒泡到风味的沉淀。
无缝兼容性:这款发酵罐专为与您的 iGulu F1 酿造系统无缝配合而定制,是您家庭酿造设备的理想补充。它确保了气密兼容性,保证您的酿造不受污染并符合您的配方。
精心打造完美:我们的玻璃发酵罐经过精心设计,可为您的啤酒发酵提供理想的环境。它保持稳定的温度,并为您的啤酒成熟提供充足的空间,确保每次都能获得一致、卓越的结果。
易于清洁:由于玻璃表面无孔,清洁和维护发酵罐变得轻而易举。告别挥之不去的味道,迎接下一次酿造的新鲜画布。
提升您的酿造水平:无论您是经验丰富的酿酒师还是刚刚开始家庭酿造之旅,iGulu F1 玻璃发酵罐都能让您对啤酒实现更好的控制和精确度。尝试食谱、微调口味,并见证您的酿造技巧飙升。
WARRANTY

Free domestic shipping with any purchase,
Hassle-free returns within 30 days
1-year warranty on compressor and general parts
SPECIFICATIONS

PRODUCT DIMENSION: 10(W)*8*8 INCH
TANK CAPACITY: 5 L
MAX. BREWING CAPACITY: 3.8L
USER MANUAL & APP DOWNLOAD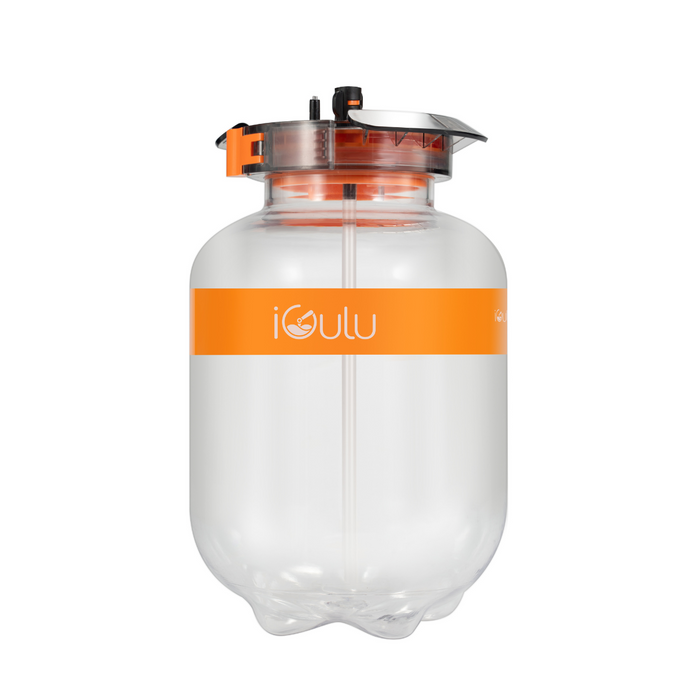 long-lasting, safe, and reliable
Crafted with Tritan Material
Tritan material is renowned for its durability and safety. It's designed to withstand repeated use without losing its integrity, ensuring the keg's longevity.Tritan also guarantees the quality of the brew it houses. It doesn't interact with the brew, making sure that the taste and quality of your beverage remain unaltered.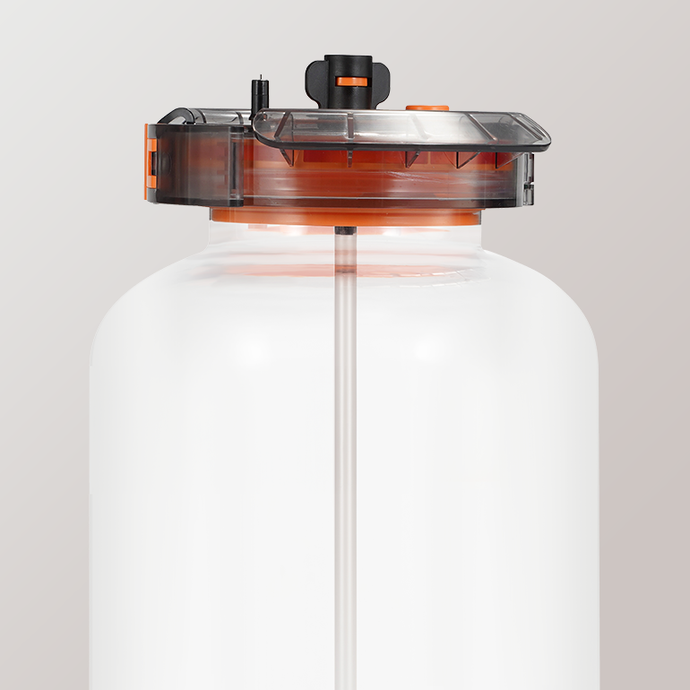 Ensuring Brew Quality from Start to Finish
iGulu's Fermentation Keg Lid
The lid of iGulu's fermentation keg is more than just a cover - it's an integral part of the brewing process. Its lock mechanism ensures a secure fit, preventing any unwanted air or bacteria from entering and compromising the brew.
Parts and Functionality
Crafted from tritan material, the keg is designed to perfectly fit the F1 home brewer. Its shatter-resistant design safeguards both the keg's longevity and the quality of the brew.
Pressurized Gas Connector
Keg Pressurized Gas Inlet
Crystal-Clear Precision Constructed from Triton
F1 Brewing Machine Advantages
116 oz Brew Compatibilit
Hold up to 116 oz(3.4L) of beer. This capacity allows for a considerable amount of home-brewed beer.provides a nice balance between volume and convenience, making it easier to handle and store.
The O-Ring Lock
This is particularly crucial in preserving the carbonation and flavor of the beer. The lock mechanism is ingeniously integrated into the design, providing additional security and stability.
The Seal and Drawing Tube
The seal ensures a tight connection preventing leakages, thereby preserving the carbonation and flavor of the beer.
*The lid and tube requires regular cleaning for optimal performance
How to use iGulu F1 Home Brewer
Step 1: Add Water
Add clean, filtered water to the fermentation tank, while making sure not to exceed the maximum 3.8 liter measurement capacity marking inside the tank.
Step 2: Add Ingredients
Add all specified iGulu brew kit ingredients into the fermentation tank. Make sure to follow the instructions provided on the back of the brew kit package.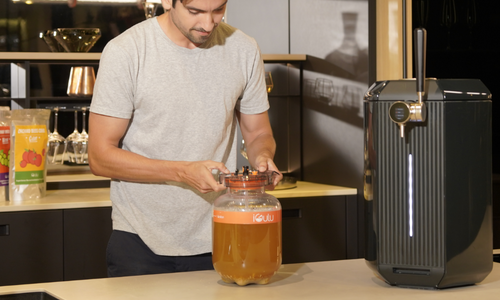 Step 3: Seal the Tank
Gently attach the lid onto the fermentation tank, ensuring a tight seal to prevent leakage.
Step 4: Place it in the F1
Insert the fermentation tank into the F1 Brewing Machine, ensuring that it is securely in place. Connect the tube to the tap dispenser. Refer to the user manual for more detailed information.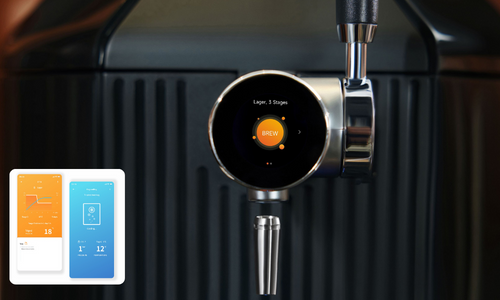 Step 5: Select & Start
Choose from the various available brewing options from iGulu to initiate the brewing process. After, conveniently monitor every stage of the brewing process with use of the iGulu App. It's that easy.
Craft your Style to Perfection
Effortlessly produce a wide spectrum of traditional and innovative, contemporary styles with precision customization all while enjoying easy functionality.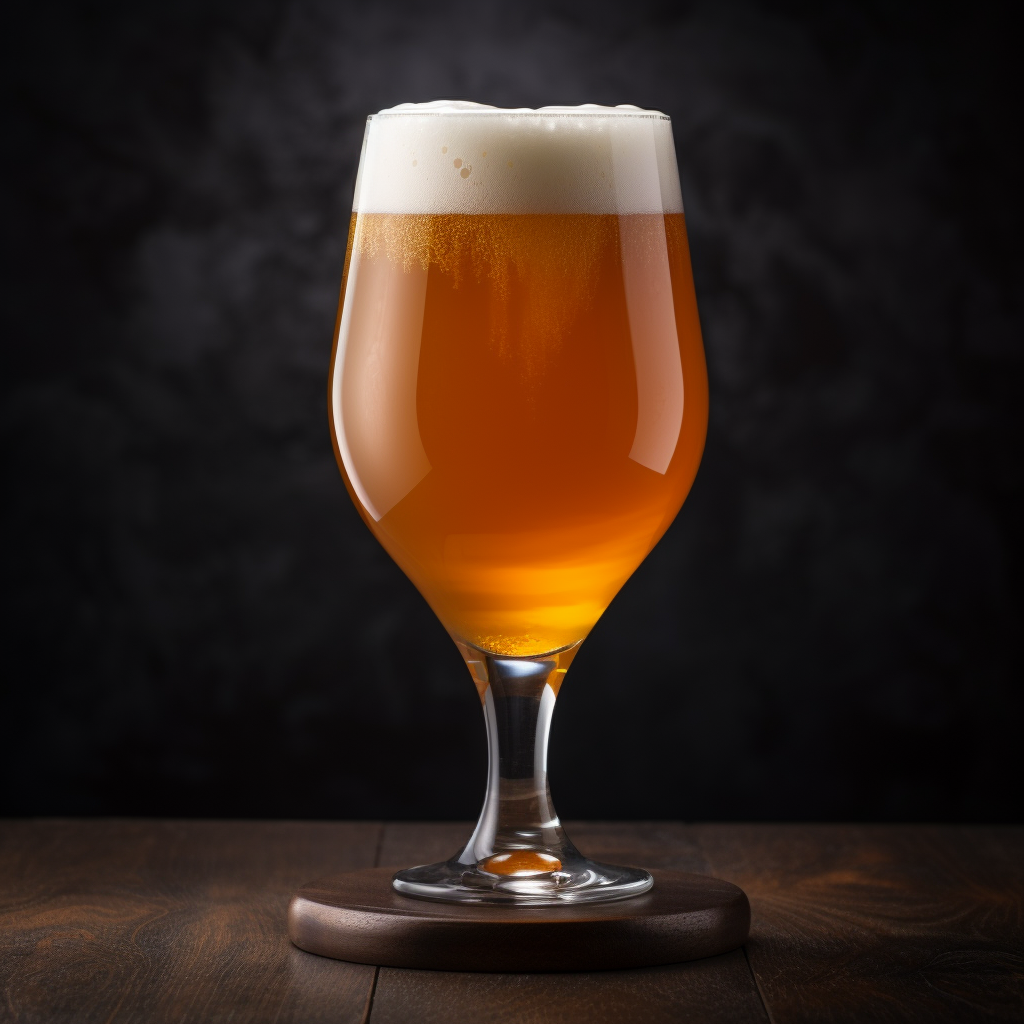 Known for its hop-forward, fruity, citrus-like, piney or resinous flavor profile that originated in England, India Pale Ales is now the top selling craft beer style in the US.
West Coast IPA, New England IPA, and Double IPA, each with their own unique flavor characteristics are the most highly sought after styles.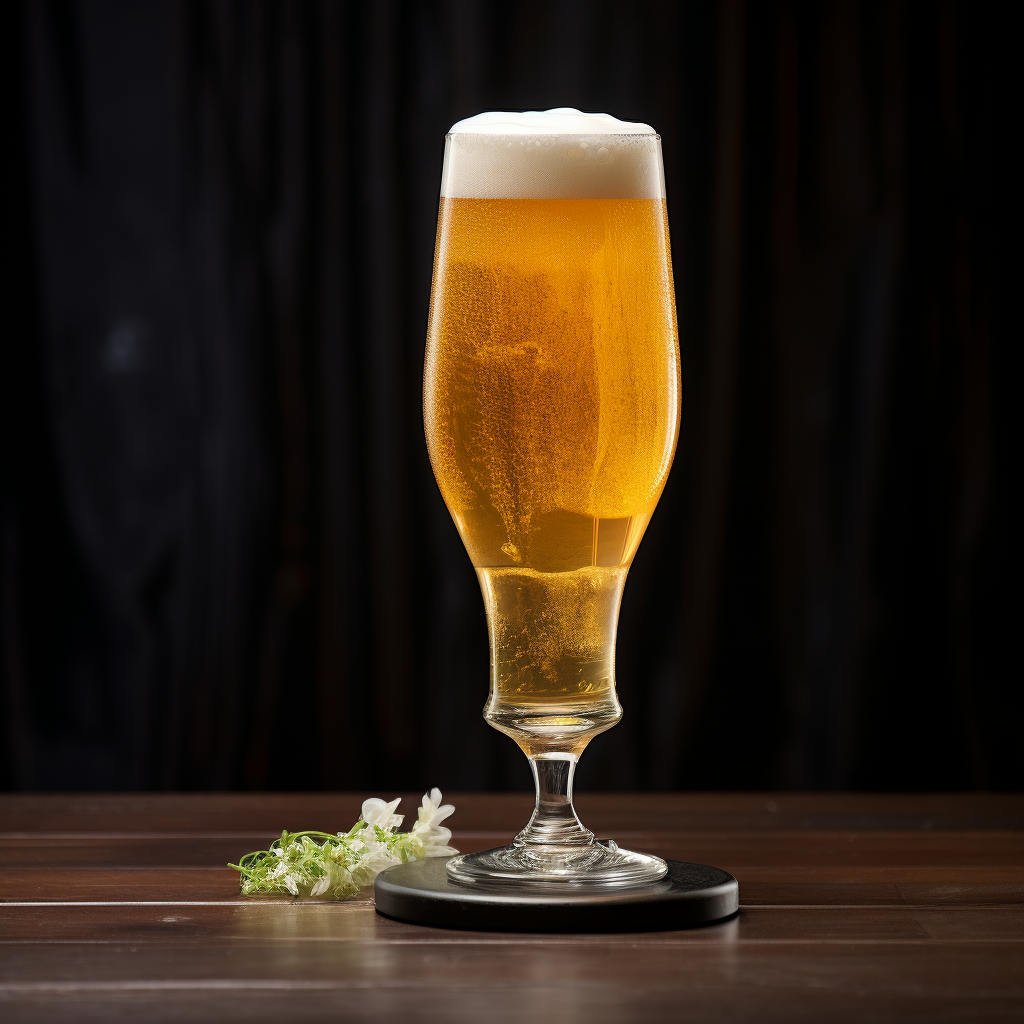 Crafted with meticulous attention to detail, Pilsner beers showcase the true artistry of brewing. It is brewed specifically with Pilsner malt, which lends a delicate sweetness and depth to the flavor profile.
What distinctly sets it apart are subtle herbal and floral notes, perfectly balancing the malt sweetness.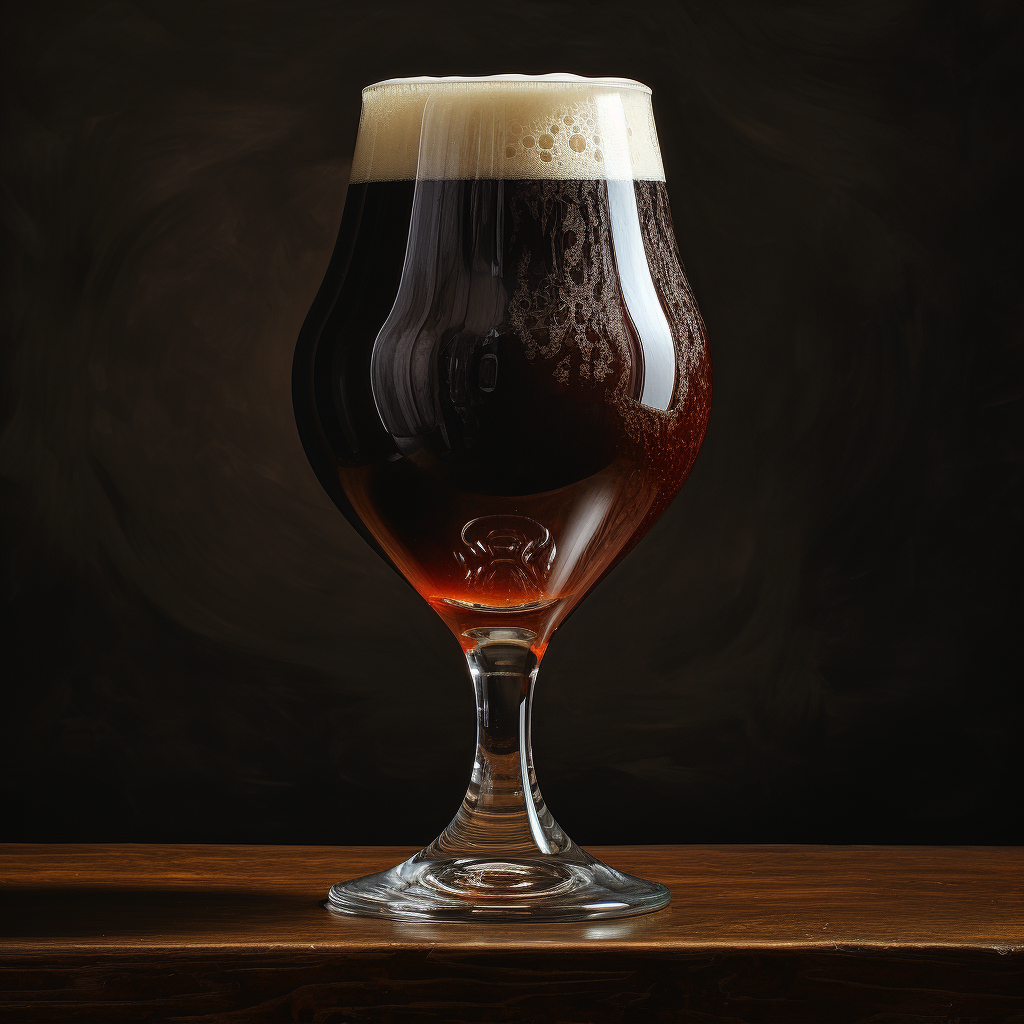 One of the defining characteristics of dark ales is their rich and full-bodied nature. The roasting process of the malts imparts a delightful array of flavors, including notes of chocolate, coffee, caramel, and even hints of toasted nuts.
Most notably renown for this robust style of beer are Amber Ales, Brown Ales, Barley Wines and Irish Red Ales.
Belgian ales offer a cornucopia of styles, each with its own allure and flavor characterstics. From refreshing, delicate Witbiers, with their citrusy notes and smooth wheat base, to the bold, complex Trappist ales, brewed by monastic communities, there is a Belgian ale for every occasion and preference.
Saisons, Dubbels, Tripels, and Quadrupels further showcase the diversity of styles, with their varying levels of strength, spiciness, and malt complexity.
A German-style lager that captivates with its deep, rich flavors and robust character. With its roots tracing back to the 17th century in Munich, Germany, bock beer has become synonymous with a strong, malty profile and a dark amber hue.
Bock beer encompasses various substyles, with Doppelbock (Double Bock) being one of the most renowned. This substyle showcases a stronger, maltier yet complex version of this style.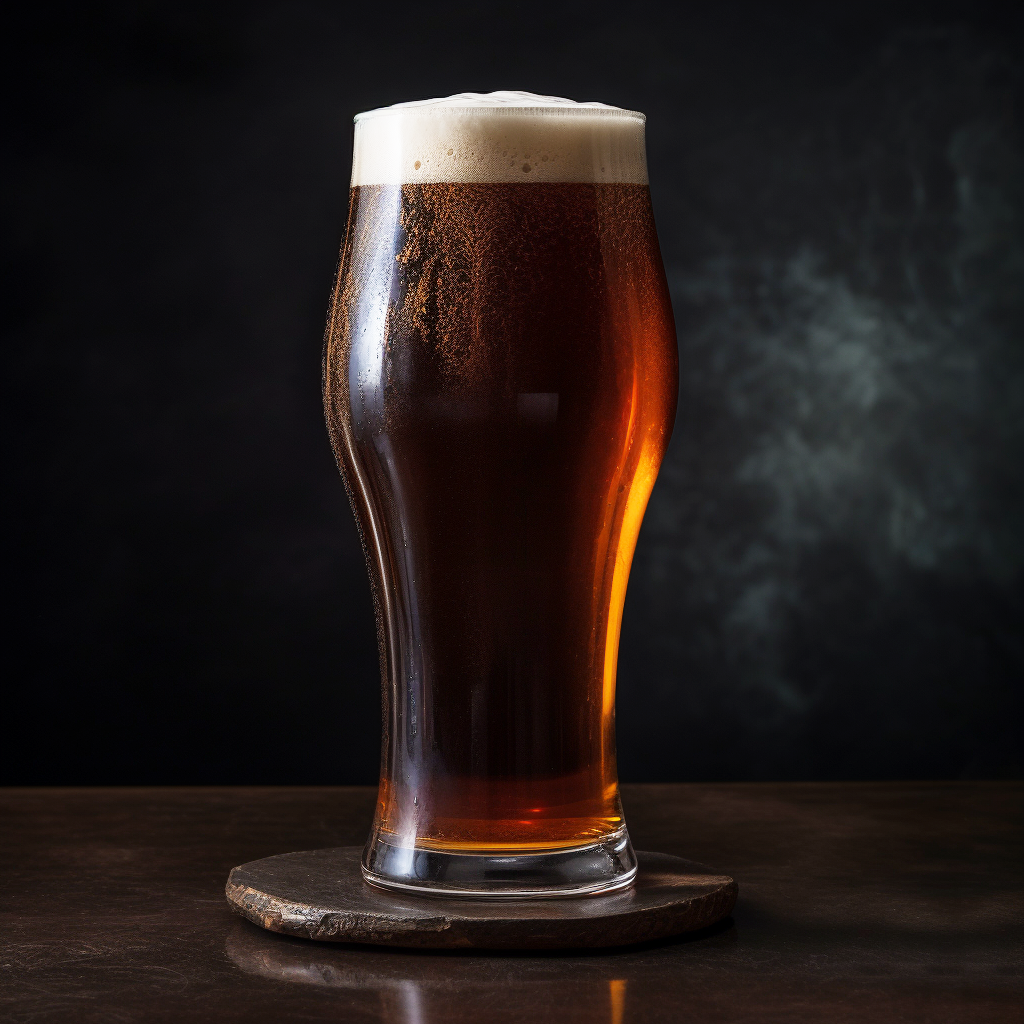 Originating in Ireland in the 18th century, is known for its deep, ebony color and velvety texture. This robust beer style boasts a variety of subcategories, each with its unique twist on the traditional stout. From classic dry stouts to sweet milk stouts and even imperial stouts, there is a stout to satisfy every taste preference.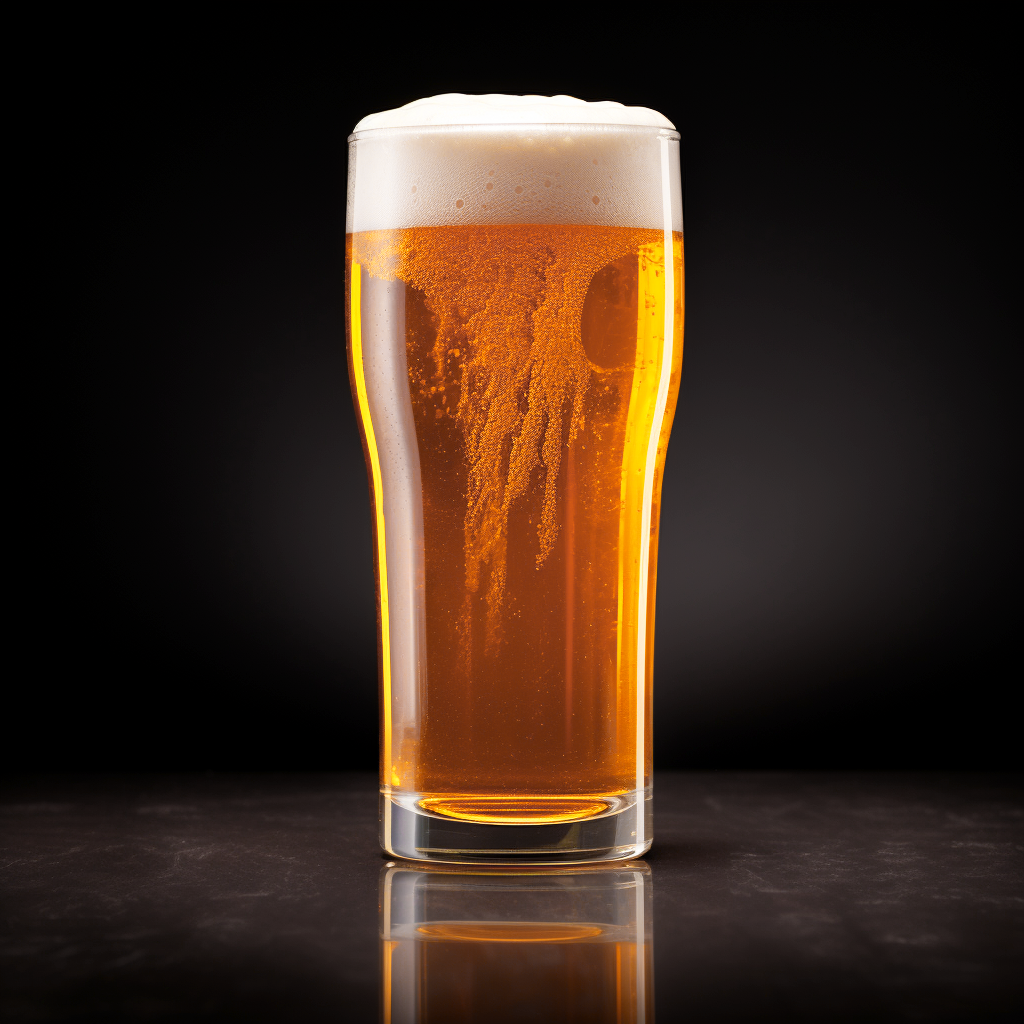 Lager beer offers a wide range of styles to cater to every preference. From light and sessionable pale lagers to full-bodied and malty Munich-style lagers, there is a lager for every occasion.
The versatility of lager beer extends beyond its flavor profile. Its clean and well-structured character makes it an ideal companion for a variety of foods.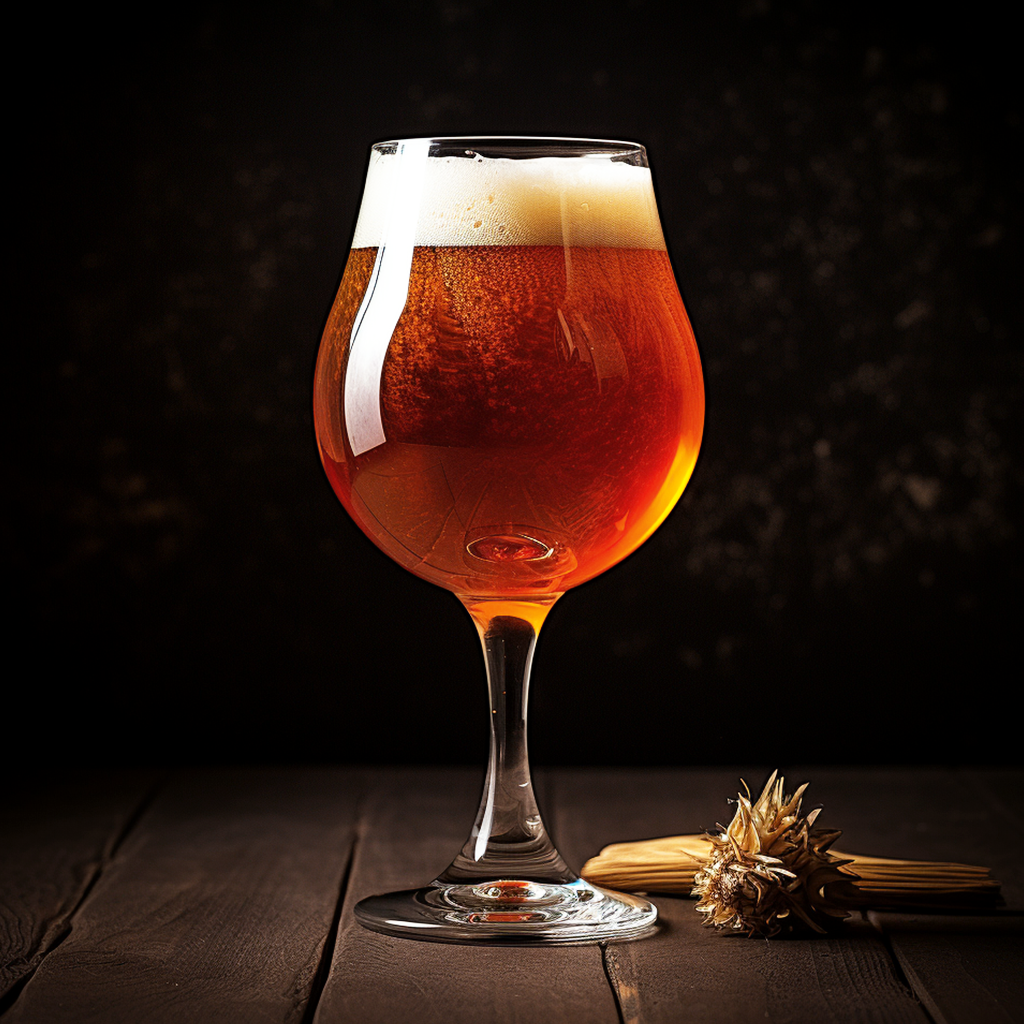 Lambic beer holds a special place in Belgian brewing traditions. It is typically made with a blend of malted barley and unmalted wheat, giving it a unique grain bill.
Gueuze is one popular style which involves blending young and old lambics to create a balanced, effervescent, and pleasantly sour beer. Another popular variant of lambic is fruit lambic, where fruits like cherries (kriek), raspberries (framboise), or peaches (peche) are added during fermentation.
FAQs
Explore answers to some of the more frequently asked questions.
Whats the average brewing & cooling time?

On average, it takes 7 days for beer to complete its brewing process. Afterward, The cool down time is at least 4 hours (Due to the fluctuating ambient temperatures, the duration required for cooling may be extended)
Whats included in the package?

F1 Machine
5L BPA-free Fermentation Tank
Detachable wine nozzle
Disposable Wine Tube
Silicone Wine Pad
CO2 Air Pump
How long can I store the beer in F1 after brewing process is done?
Hows the beer quality compare to a commercial brewery?

We brought the commercial brewing process to the home with the F1!
Can I use F1 as a cooling beer disposer only?

Yes. Your local market offers a diverse range of 5L barrel brands that are compatible with the F1, allowing you to transform it into the ultimate beer dispenser for cooling whenever you wish.
What kind of drinks can I brew with F1?

Choose from over 100 diverse beer styles, plus variety of fermented drinks like Kombucha, Cider, Wine, and more!
Why doesn't my F1 package come with a CO2 Gas Cylinder Tank?

Due to the difficulty and associated costs with shipping gas items, we've elected to exclude the C02 tank from the F1 package. The CO2 Gas Cylinder Tank can however be purchased as an optional item.

In the interim, the airpump functionality can effectively dispense your choice beverage.