体验在舒适的家中酿造自己的啤酒的喜悦和自豪感
经过 7 年的研究和产品开发,iGulu 家用酿造机将商业级酿造带到您的台面上。借助 F1,您可以轻松酿造小批量、口味浓郁的啤酒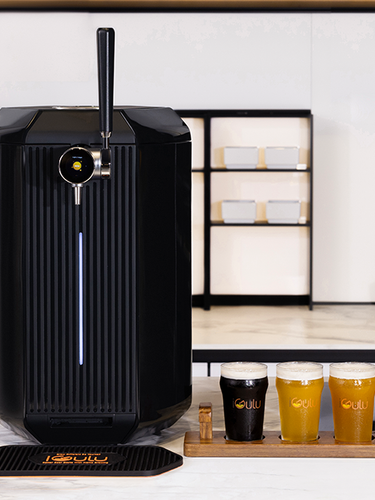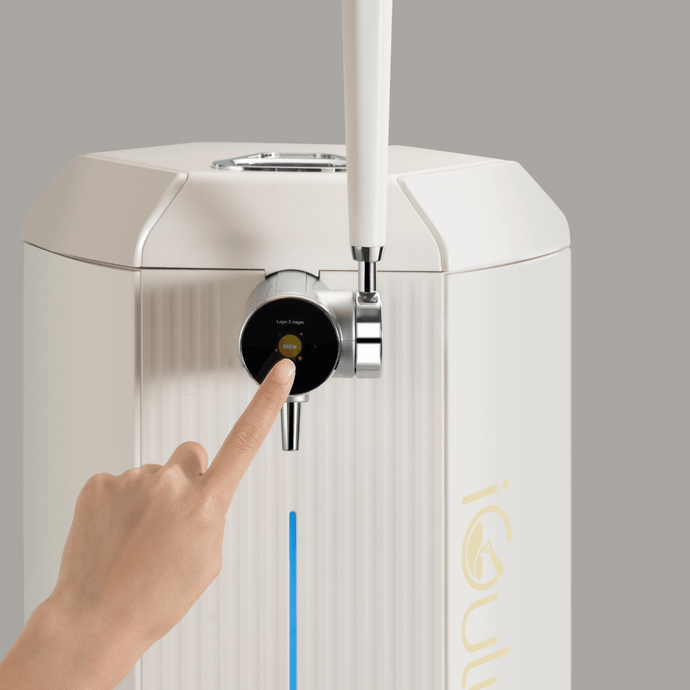 对于入门级家庭酿酒师
只需点击一下即可酿造
选择您喜欢的冲泡套件,将其添加到过滤水中,只需单击 LED 控制屏幕,即可开始使用
对于高级酿酒师
酿造您独特的招牌啤酒
作为高级冲泡大师,iGulu F1 让您可以自由地完全定制您的冲泡体验。按照您喜欢的体积选择和使用您自己的成分,在开始冲泡之前手动调整所有技术数据和水平,指定冲泡时间长度,并完全控制根据您选择的成分调整所有相关技术数据
酿造套件 RFID 传感器
找到 iGulu 徽标中的"G"并扫描随附的 RFID 代码,只需一次扫描即可轻松设置您的啤酒!
二氧化碳钢瓶
As an optional item, it seamlessly assists with the dispensing of your choice beverage from the F1 Brewing Machine while also preserving freshness (up to 1 month). *Does not come with F1 package.
Intelligent Heating System
In response to fluctuations in ambient temperatures, the intelligent heating system adjusts fermentation temperature and, in conjunction with the pressure sensor modules, ensures a stable and controlled brewing process.
F1 Brewing Machine Advantages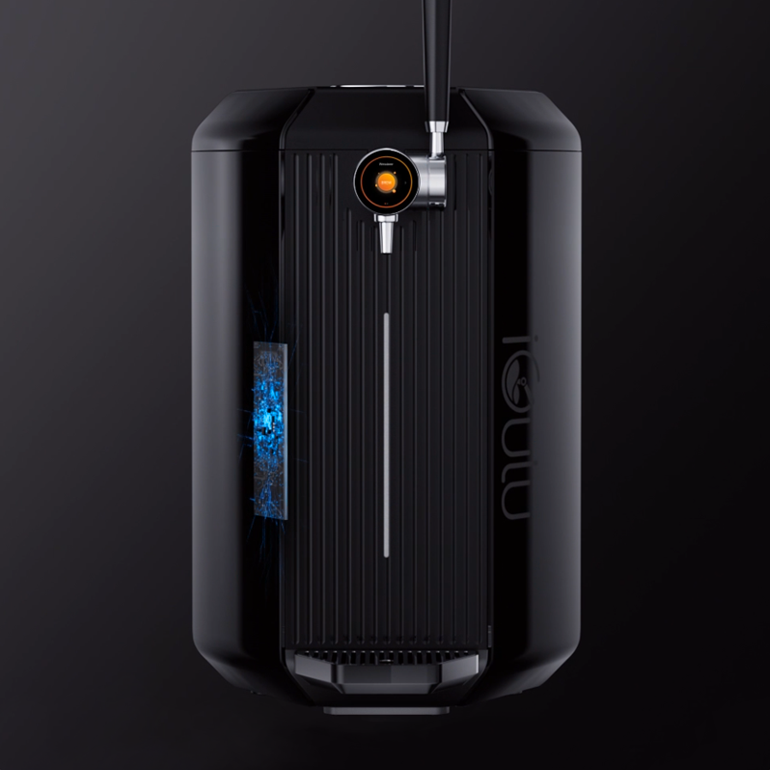 智能酿造系统
先进的传感器模块可以精确控制温度和压力。
轻松控制 2°C 至 30°C 的多级温度。
受益于三重压力、全方位保护,让冲泡变得更简单。

酿造变得简单
利用 iGulu 智能 RFID 配料套件打造无忧的冲泡体验
采用全球最好的麦芽、啤酒花和酵母材料精制而成
一键享受简单操作、无忧冲泡

APP控制和监控
实时监控酿造过程
定制并创建各种配方以解锁额外的冲泡模式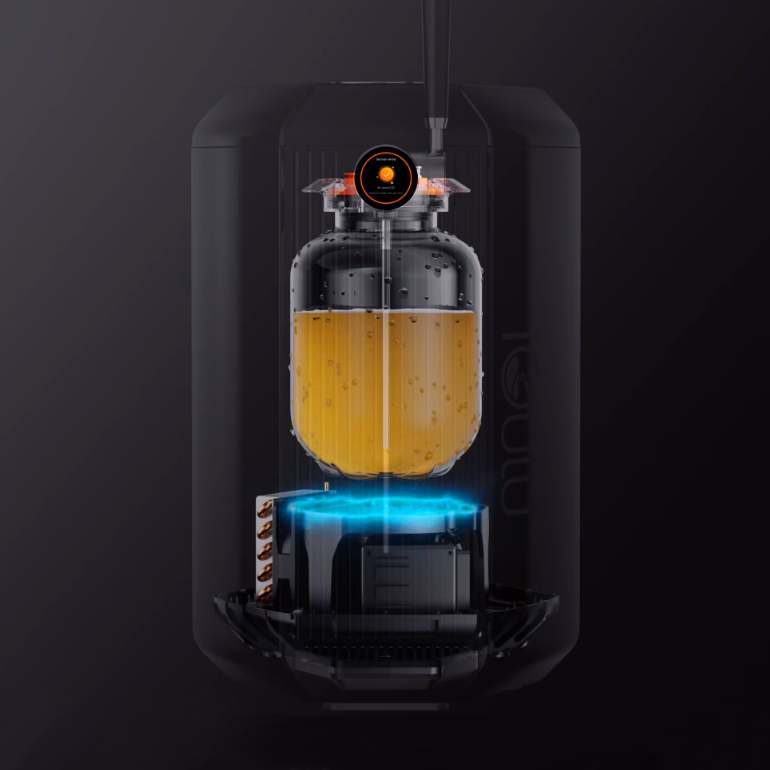 快速冷却
各种桶
您当地的市场提供各种与 F1 兼容的 5L 桶品牌,让您可以将其转变为终极啤酒分配器,随时进行冷却。
简化的清洁过程
发酵罐直径大,方便操作。
可拆卸酒嘴和一次性酒管。

第 1 步,加水
请向发酵罐中添加干净或过滤的水,并参考发酵罐上的测量标记,确保其不超过最大容量3.8升。
第 2 步,添加配料
将 iGulu 酿造套件选择中指定的所有成分添加到发酵罐中。请务必遵循冲泡套件包装背面提供的说明。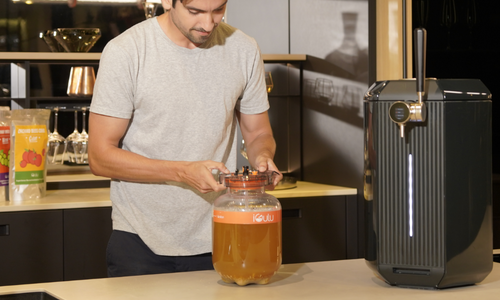 第 3 步,查看水箱
轻轻地将盖子盖到发酵罐上,确保密封严实,防止泄漏。
第 4 步,将其放入 F1
将发酵罐插入 F1,确保其牢固就位。按照用户手册中提供的说明将管子连接到水龙头分配器装置,以获取更详细的指导。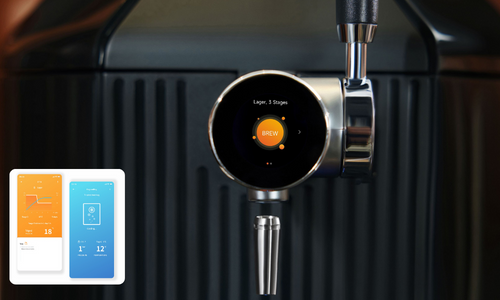 第 5 步,选择并开始!
从 iGulu 提供的各种冲泡选项中进行选择,开始您的冲泡过程!您可以通过APP监控进度。为无忧无虑的酿造体验干杯!
unlock your true brewing potential
Become a Master Brewer
Designed for beer enthusiasts and master brewers alike, unlocking your true brewing potential is easily achieved with the F1 Home Brewing Machine. As an advanced brewer, simply unlock Master Mode*, and enjoy the freedom to use your own recipe, ingredients and brewing process. Detailed historical brewing records and editing can also be achieved with this enhanced functionality.

*For a limited time, Master Mode is free at the point of purchase ($100 Value) and can be activated with the iGulu mobile app.
Craft your Style to Perfection
Effortlessly produce a wide spectrum of traditional and innovative, contemporary styles with precision customization all while enjoying easy functionality.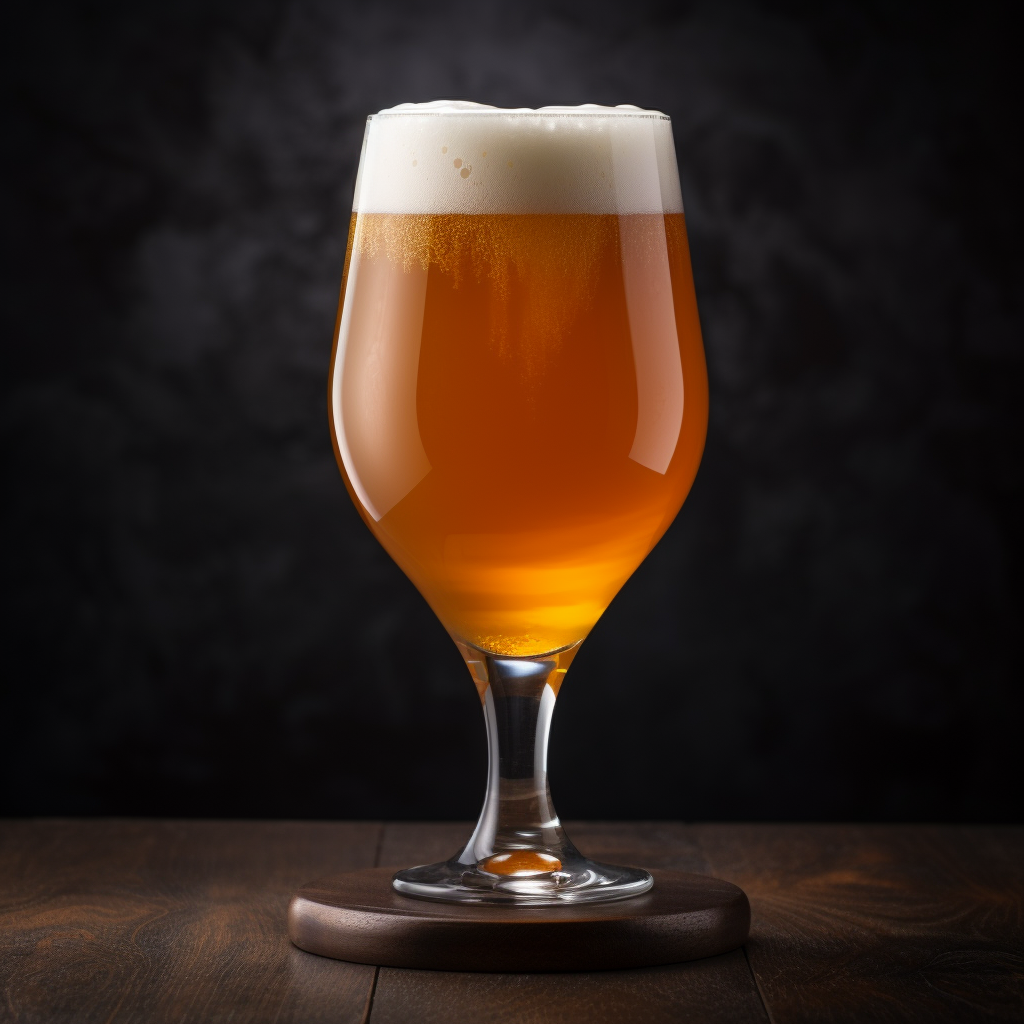 Known for its hop-forward, fruity, citrus-like, piney or resinous flavor profile that originated in England, India Pale Ales is now the top selling craft beer style in the US.
West Coast IPA, New England IPA, and Double IPA, each with their own unique flavor characteristics are the most highly sought after styles.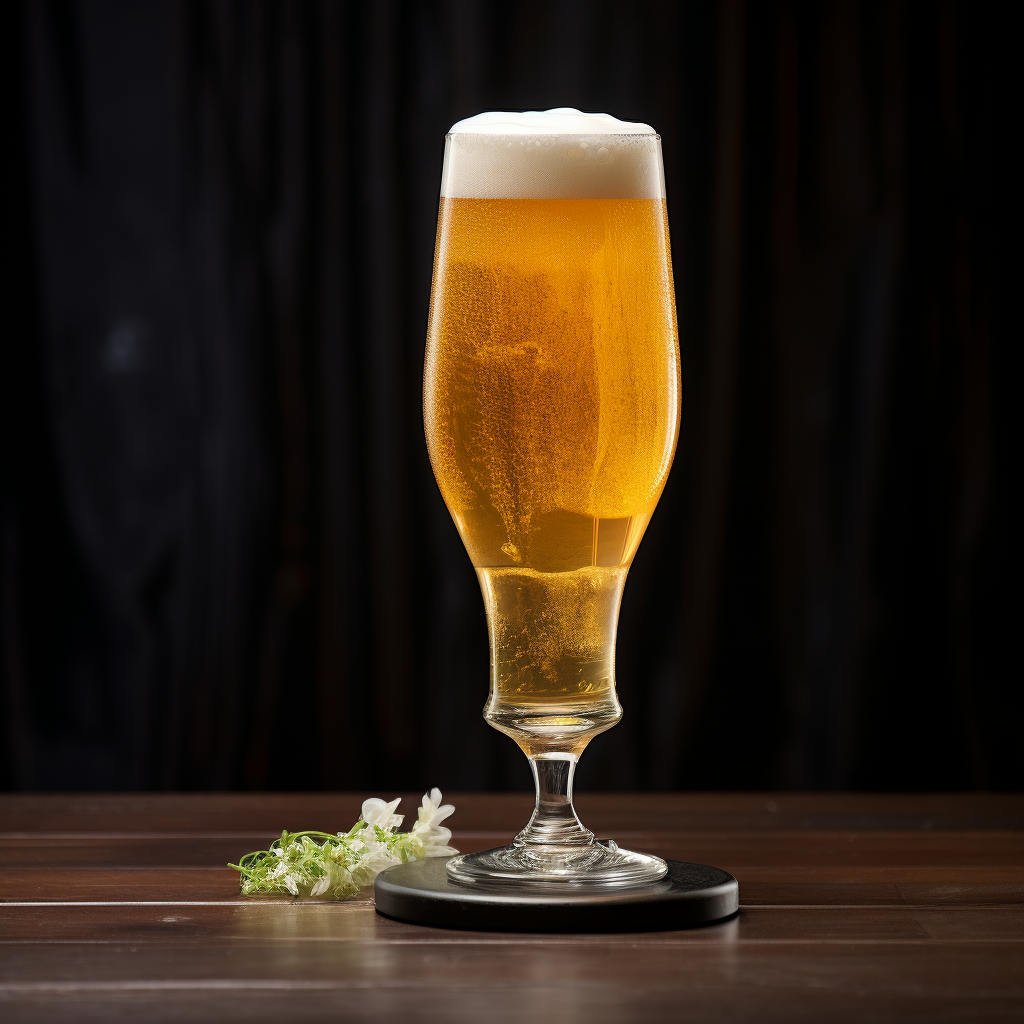 Crafted with meticulous attention to detail, Pilsner beers showcase the true artistry of brewing. It is brewed specifically with Pilsner malt, which lends a delicate sweetness and depth to the flavor profile.
What distinctly sets it apart are subtle herbal and floral notes, perfectly balancing the malt sweetness.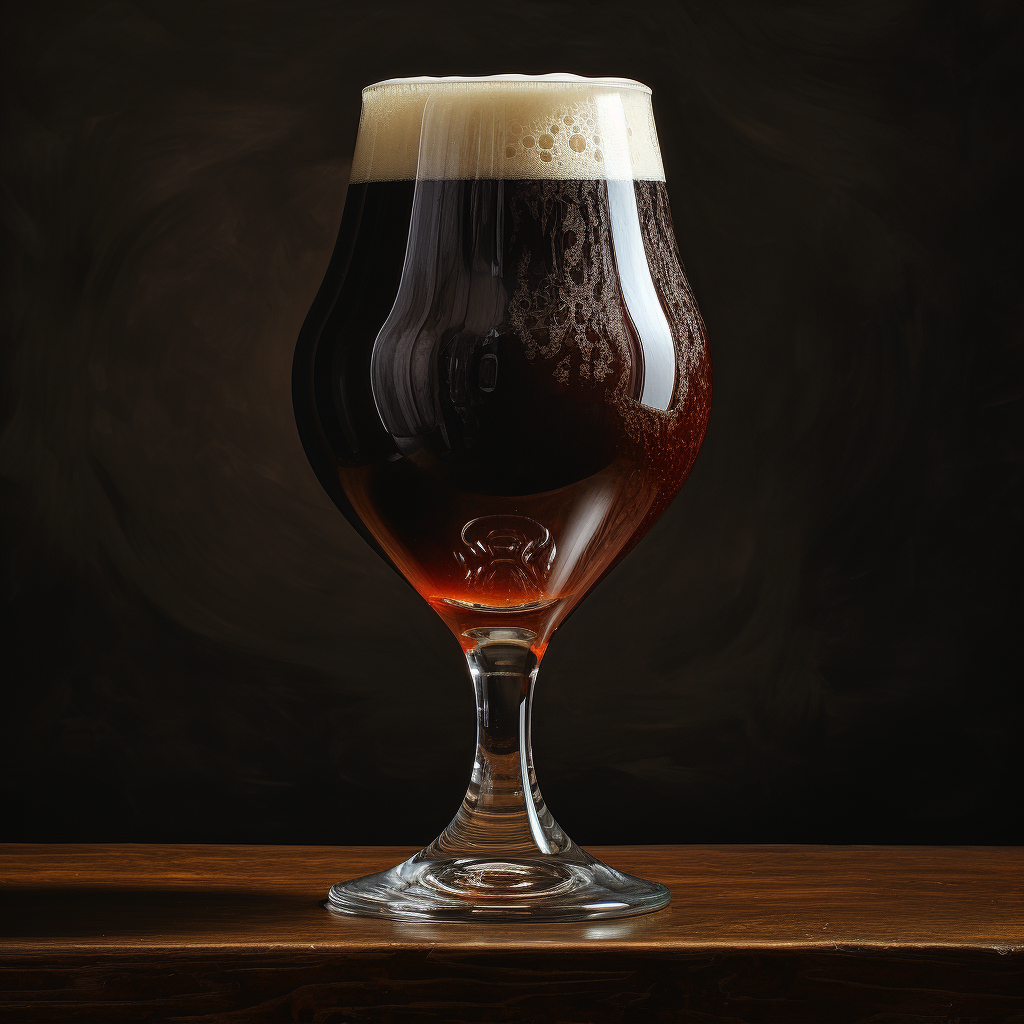 One of the defining characteristics of dark ales is their rich and full-bodied nature. The roasting process of the malts imparts a delightful array of flavors, including notes of chocolate, coffee, caramel, and even hints of toasted nuts.
Most notably renown for this robust style of beer are Amber Ales, Brown Ales, Barley Wines and Irish Red Ales.
Belgian ales offer a cornucopia of styles, each with its own allure and flavor characterstics. From refreshing, delicate Witbiers, with their citrusy notes and smooth wheat base, to the bold, complex Trappist ales, brewed by monastic communities, there is a Belgian ale for every occasion and preference.
Saisons, Dubbels, Tripels, and Quadrupels further showcase the diversity of styles, with their varying levels of strength, spiciness, and malt complexity.
A German-style lager that captivates with its deep, rich flavors and robust character. With its roots tracing back to the 17th century in Munich, Germany, bock beer has become synonymous with a strong, malty profile and a dark amber hue.
Bock beer encompasses various substyles, with Doppelbock (Double Bock) being one of the most renowned. This substyle showcases a stronger, maltier yet complex version of this style.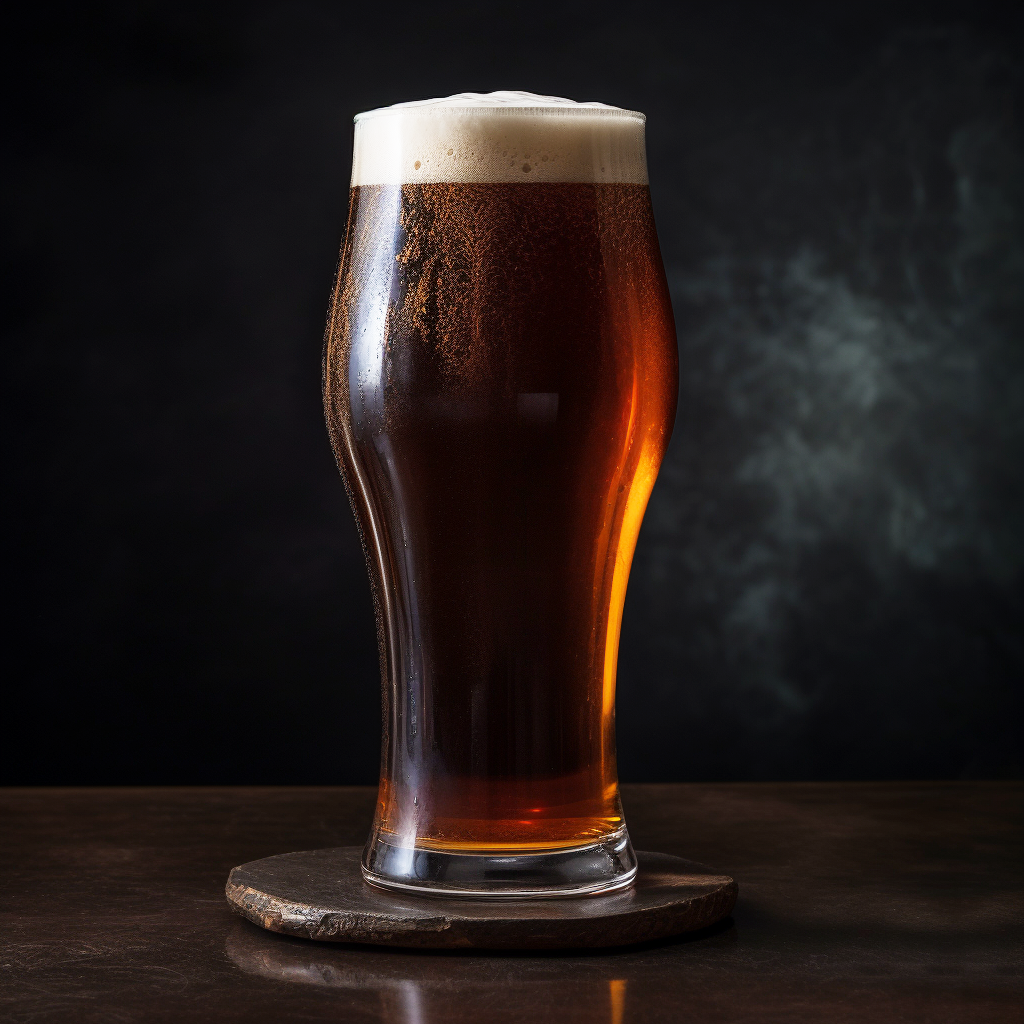 Originating in Ireland in the 18th century, is known for its deep, ebony color and velvety texture. This robust beer style boasts a variety of subcategories, each with its unique twist on the traditional stout. From classic dry stouts to sweet milk stouts and even imperial stouts, there is a stout to satisfy every taste preference.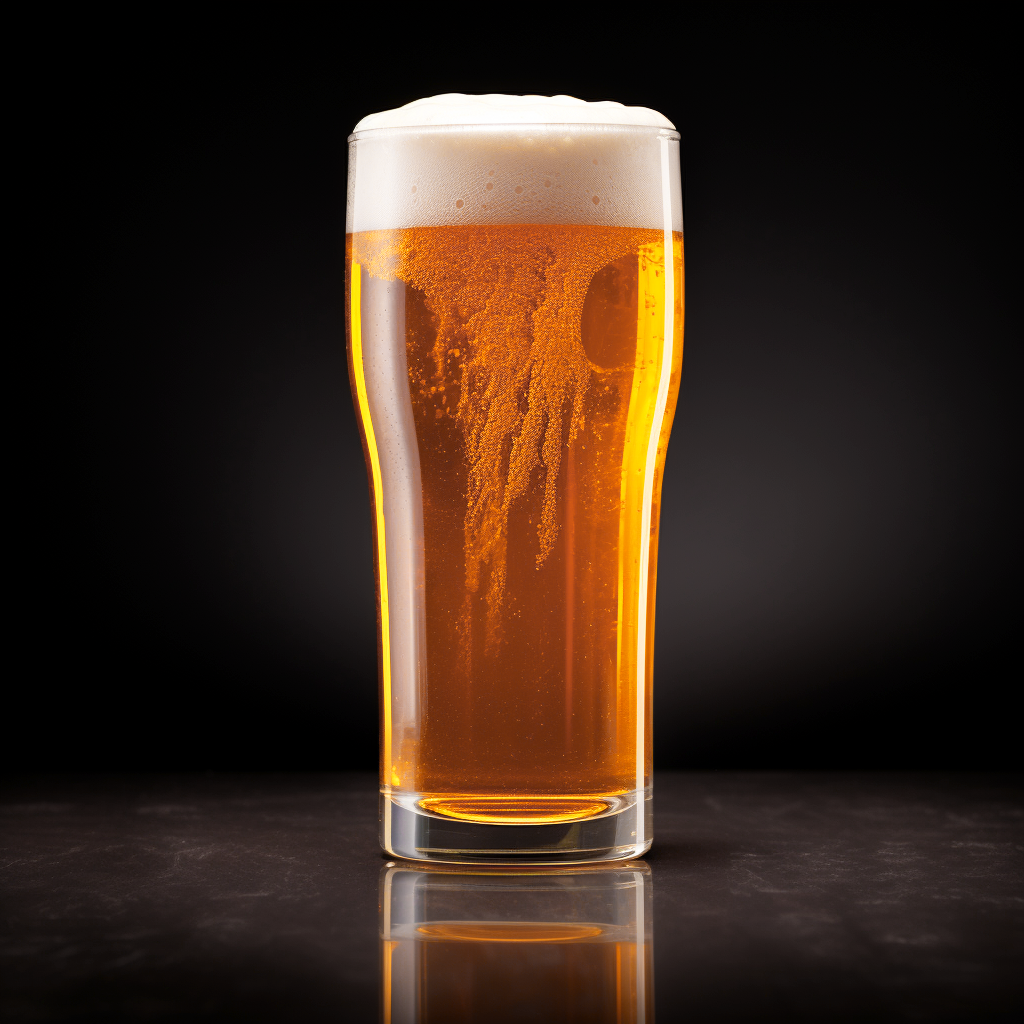 Lager beer offers a wide range of styles to cater to every preference. From light and sessionable pale lagers to full-bodied and malty Munich-style lagers, there is a lager for every occasion.
The versatility of lager beer extends beyond its flavor profile. Its clean and well-structured character makes it an ideal companion for a variety of foods.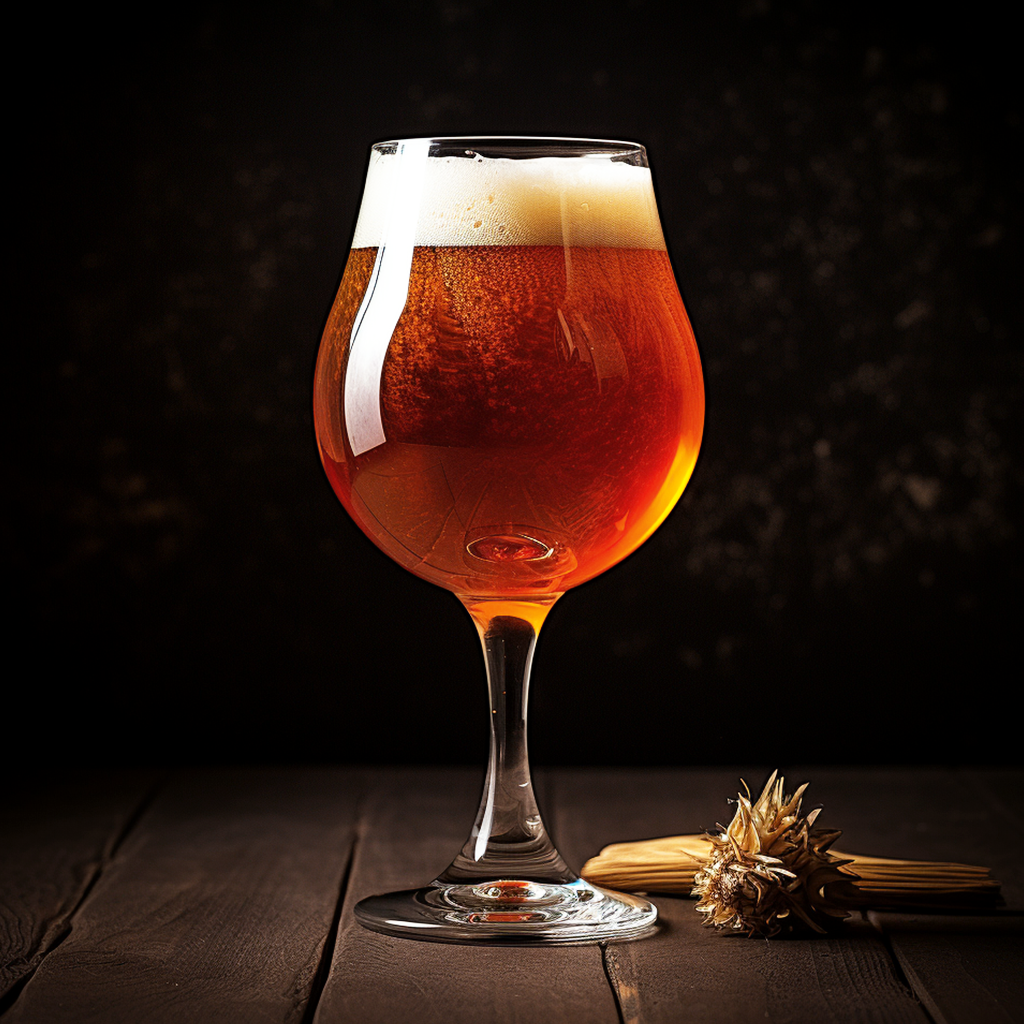 Lambic beer holds a special place in Belgian brewing traditions. It is typically made with a blend of malted barley and unmalted wheat, giving it a unique grain bill.
Gueuze is one popular style which involves blending young and old lambics to create a balanced, effervescent, and pleasantly sour beer. Another popular variant of lambic is fruit lambic, where fruits like cherries (kriek), raspberries (framboise), or peaches (peche) are added during fermentation.
平均冲泡和冷却时间是多少?

啤酒平均需要7天才能完成酿造过程。之后,冷却时间至少4小时(因环境温度波动,冷却时间可能会延长)
包装内包含什么?

F1机
5L不含BPA发酵罐
可拆卸酒嘴
一次性酒管
硅胶酒垫
CO2气泵
酿造过程完成后,啤酒可以在 F1 中存放多长时间?
与商业啤酒厂相比,啤酒质量如何?
我可以仅将 F1 用作冷却啤酒处理器吗?

是的。您当地的市场提供各种与 F1 兼容的 5L 桶品牌,让您可以将其转变为终极啤酒分配器,随时进行冷却。
我可以用 F1 冲泡什么类型的饮料?

超过 100 种不同的啤酒风格,以及各种发酵饮料,如康普茶、苹果酒、葡萄酒等
Why doesn't my F1 package come with a CO2 Gas Cylinder Tank?

Due to the difficulty and associated costs with shipping gas items, we've elected to exclude the C02 tank from the F1 package. The CO2 Gas Cylinder Tank can however be purchased as an optional item.

In the interim, the airpump functionality can effectively dispense your choice beverage.