OUR STORY
Pushing the Boundaries of Brewing Technology and Celebrating Beer Culture Since 2015
The story of iGulu originated from a programmer's dream. When the founder, Shu Zhang, tasted a friend's hand-brewed beer at a chance party, he was attracted by the charm of homebrewing and decided to turn this passion into an entrepreneurial opportunity. The name of this brand, "Love Gulp", represents not only the sound of beer bubbling during fermentation, but also the sound that comes from your throat when you drink delicious beer. We love this feeling so much that iGulu was born.
Since its inception, iGulu has been committed to the perfect combination of brewing art and technology. Behind the delicious beer, there are thousands of years of brewing wisdom and creativity. iGulu is committed to becoming the leading brand in the revolution of beer technology, dedicated to innovation, intelligence and forward-looking design, bringing the art of brewing into the modern beer consumption scene. It allows everyone to enjoy a quality and unique beer experience at ease.
This is not just the development of a product, but also a tribute to the traditional art of brewing.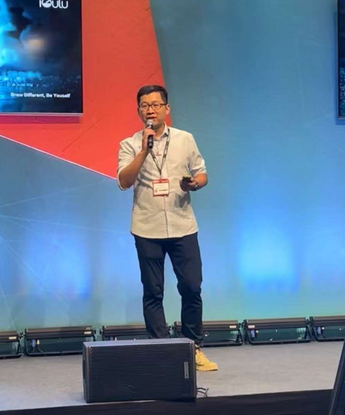 Company Profile
Brewing Innovation, People, and Passion
iGulu has brought together outstanding talents from Cisco, Oracle, Budweiser, Carlsberg, Midea and other well-known companies, each of whom carries a passion for brewing and the pursuit of science and technology, and possesses highly specialized research and development capabilities in hardware, software and brewing.
In the field of intelligent brewing has accumulated a wealth of R & D experience and patented technology. iGulu owns 40 + intellectual property rights and created a series of innovative products, including commercial intelligent brewing equipment for modern food and beverage standardization, chaining and consumer demand for adaptation and assistance in the Chinese market to obtain excellent results.